Hi guys,
I just wanted to let you guys have first dibs on some stuff that I am not using.
I will try to include as much information as possible.
Rules are the same.
If you want an item, please email the following to my e-mail address (cl2425 @ gmail.com).
- What item you want (items will be all numbered)
- What country your shipping address will be in (shipping fees may vary)
- your paypal email address (I will send you an invoice once we agree on the sales. My paypal address is not cl2425 gmail, so please don't try to send anything to that address :)
All sales are based on first come, first serve.
I will hold items for 24 hours. If payment is not received within the 24 hours, I will release the item to the next person in line.
I try my best to sanitize any used items before I ship them out. I do a thorough wipe-down with sanitizing wipes and spray disinfecting spray if necessary. Makeup products are all sanitized twice with alcohol before they are sent out (new, unopened products do not go through that process).
Shipping -
Items will have shipping fees listed for domestic orders only. If you are an international buyer, I will have to weigh your package and give you some options.
Thanks for checking out my sale :D
1. Coach Op Art Brooke carly hobo Small Bag (black)
SOLD
Held about 2-3x max. The size is a bit awkward for me (I like either super big bags or super small bags).
Comes with the original dust bag.
Approx. 12″ x 10 1/2″ x 4″.
Leather handles with 2.5″ drop. 9″ shoulder strap drop length.
Detachable shoulder strap with 13″ drop to wear over shoulder.
Zip top closure. Inside zip pocket. Multifunction pockets.
Fabric lining. Brass hardware
Original purchase price (~3..something? it was in the 300's, I think. not sure)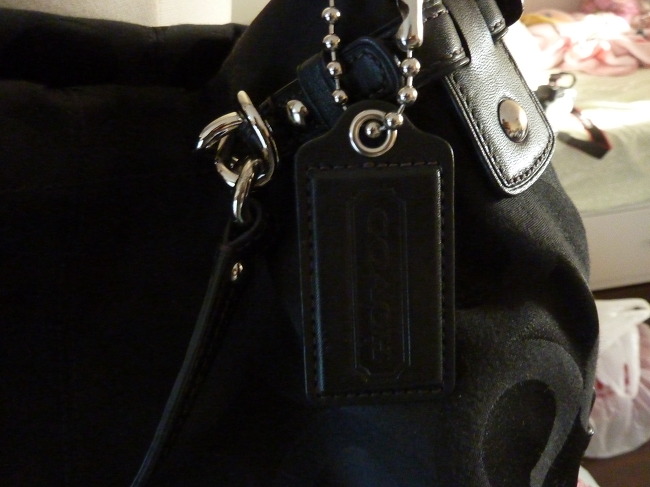 2. Hollister Micro mini skirt (sz. 0)
Original purchase price (??, sorry can't recall)
Asking price : 15 dollars + shipping 2.00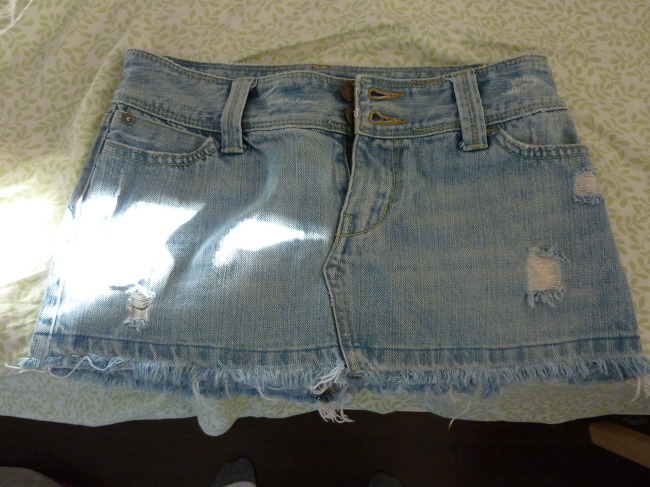 3. Chanel glasses in 3130-B (Brown color) - New, Never worn.
SOLD
DARK BROWN frame with signature chanel camila on each side of the legs (it's not the black frame with silver camellia on it).
Needs prescriptive lenses to be filled in.
Comes with its original dust bag.
No box.
Original purchase price (~350ish)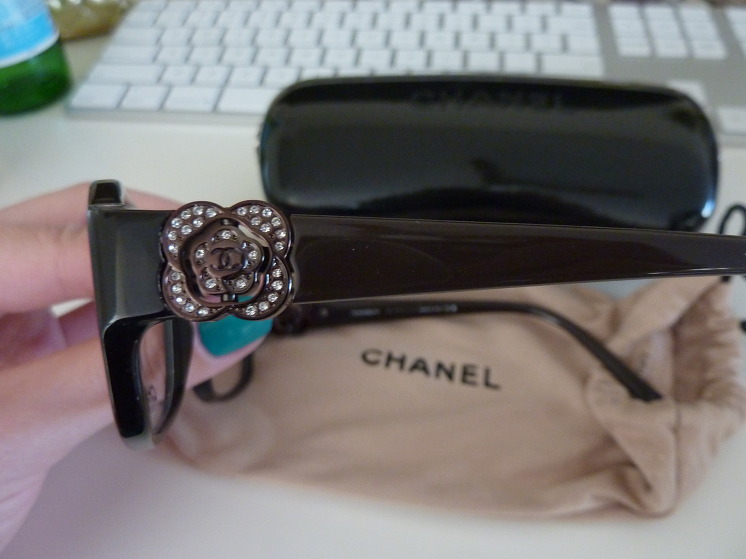 borrowed a pic from Tiffany from I am style-ish. :p check out her blog if you have time! but this is how it looks on the face. The frames are actually quite big :)
4. Burberry small purse (classic pattern)
SOLD
Original Purchase price (??, sorry can't remember)
Used it occasionally. If you look closely, there are some minor wear and tear, but the exterior holds up great and is very clean. Famous for being Jessica Alba's bag once :p
5. Free People Vice Blazer. (size 2)
SOLD
You can see the specifics and fit here. It doesn't sit well on my shoulder line. Worn outside 1x. Tried on in house a couple of times.
Original purchase price (~ 150ish)






6. Express Editor jacket & pants. (both size 6)
New, never worn with jacket still with tags.
Beautiful classic Express fit (flattering fit). Color is dark charcoal.
I ordered it online and never wore it because it's too big for me.
Jacket original purchase price : 98.00
Pants (length is R) : 70.00
Asking for both: 55.00 + shipping 3.00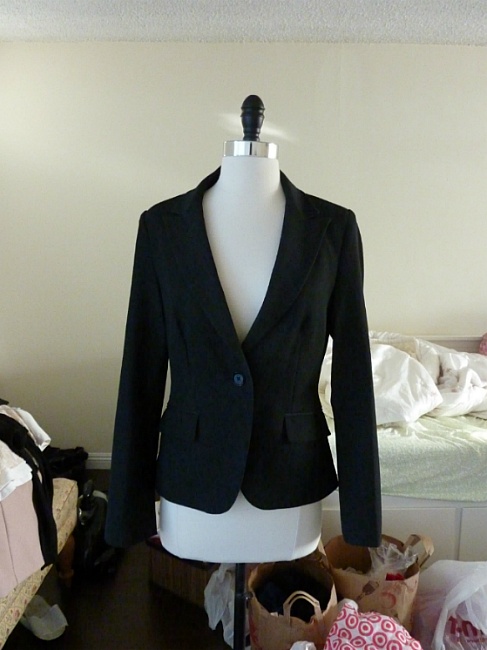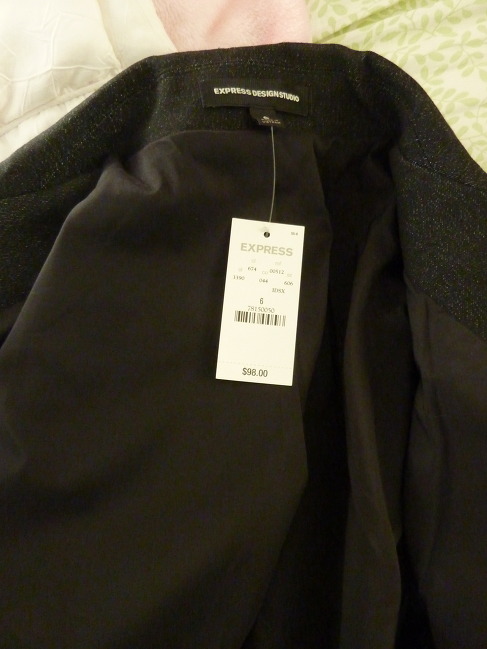 dark charcoal
7. Ferragamo Barbie Shoes (8 B)
Lightly worn, no major scuffs on the heel or sole.
Classic design and VERY comfy at the office.
Original purchase price (345)
Asking 125.00 + shipping 3.50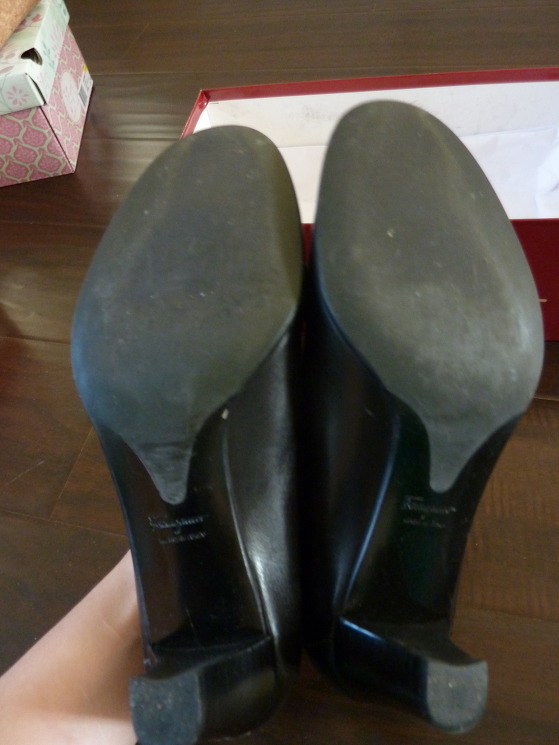 8. Stella McCartney SM 3001 Sunglasses in black
Original Purchase price : 250
Asking : 150 + shipping 2.00
Immaculate condition with no scratches or dents.
* Tonal gradient lenses.
* Open nose bridge
* logo details at temples
* 100% UV protection.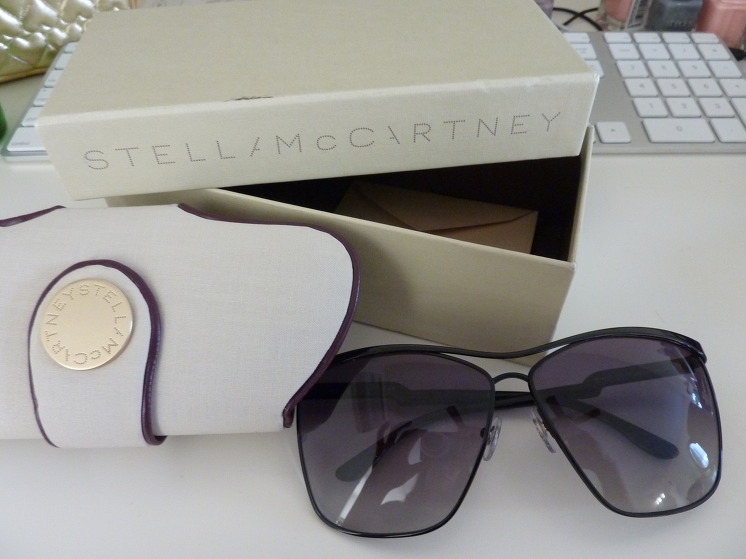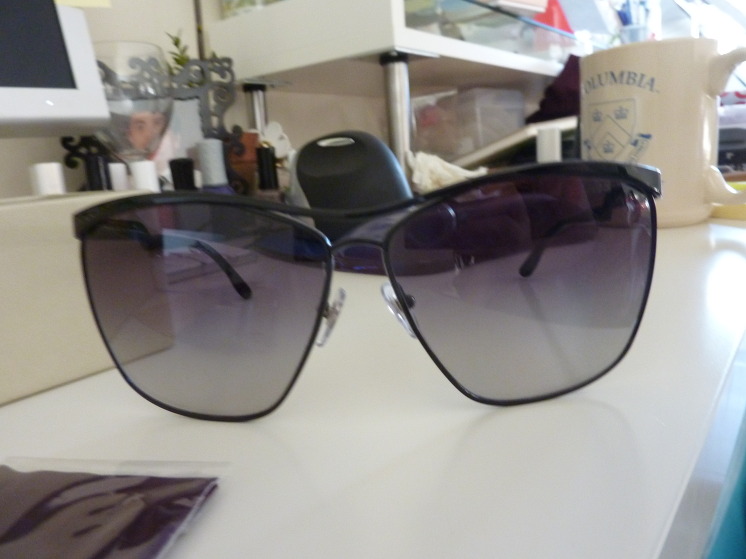 Below are pictures of how it looks on the face (on the lady).
and the black frames on the ones on the right